Managing your email inbox is an important part of running a business, but email exchanges can be slow and fragmented. For quick and easy communication, instant messaging is more convenient than email, and more secure than SMS text messaging — at least if you have the right app. A secure messaging application will let you safely exchange private information with employees, clients and co-workers, without worrying that your data could be compromised.
In this article we are going to talk about Top 10 Secure Messaging apps of 2017, you should no miss.
Signal Private Messenger (FREE)
Signal(Previously called "Text Secure") from Open Wishper System s an encrypted communications application for Android and iOS. It uses the Internet to send one-to-one and group messages, which can include images and video messages, and make one-to-one voice and video calls. Signal uses standard cellular mobile numbers as identifiers, and uses end-to-end encryption to secure all communications to other Signal users. The applications include mechanisms by which users can independently verify the identity of their messaging correspondents and the integrity of the data channel. In addition, a Chrome app that can link with a Signal client has been released.
Download on Google Play Now!
Wire – Private Messenger (FREE)
Wire is an open source, cross-platform, encrypted instant messaging client created by Wire Swiss. It is available for iOS, Android, Linux, Windows, macOS and Web browser clients. It uses the Internet to make voice and video calls; send text messages, files, images, videos, audio files and user drawings depending on the clients used. It can be used on any of the available clients, requiring a phone number or email for registration. It is hosted inside the European Union and protected by the European Union laws.
Many employees working on Wire have previously worked with Skype, and Skype's co-founder Janus Friis is backing the project. Audio quality is one of Wire's key selling points.
Wire provides end-to-end encryption for its instant messages. Wire's instant messages are encrypted with Proteus, a protocol that Wire Swiss developed based on the Signal Protocol. Wire's voice calls are encrypted with DTLS and SRTP, and its video calls with RTP. In addition to this, client-server communication is protected by Transport Layer Security.
Download on Google Play Now!
Threema (PAID: Rs. 200/-)
Threema is a proprietary encrypted instant messaging application for iOS, Android and Windows Phone. In addition to text messaging, users can send multimedia, locations, voice messages and files.
The name Threema is an acronym for EEEMA and stands for end-to-end encrypting Messaging Application.
Threema is developed by the Swiss company Threema GmbH. The servers are located in Switzerland and the development is based in the Zürich metropolitan area. As of June 2015, Threema had 3.5 million users, most of them from German-speaking countries.
Threema uses a user ID, created after the initial app launch by a random generator, instead of requiring a linked email address or phone number to send messages. It is possible to find other users by phone numbers if the user allows the app to synchronize their address book. Users can verify the identity of their Threema contacts by scanning their QR code, when they meet physically. The QR code contains the public key of the users. Using this feature, the users can make sure they have the correct public key from their chat partners, which provides security against a Man-in-the-middle attack. Threema knows three levels of verification (certainty levels of the contact's identity). The verification level of each contact is displayed in the Threema application as dots next to the corresponding contact.
Download on Google Play Now!
WhatsApp (FREE)
WhatsApp Messenger is a freeware, cross-platform and end-to-end encrypted instant messaging application for smartphones. It uses the Internet to make voice calls, one to one video calls; send text messages, images, GIF, videos, documents, user location, audio files, phone contacts and voice notes to other users using standard cellular mobile numbers. It also incorporates a feature called Status, which allows users to upload photos and videos to a 24-hours-lifetime feed that, by default, are visible to all contacts; similar to Snapchat, Facebook and Instagram Stories.
On November 18, 2014, Open Whisper Systems announced a partnership with WhatsApp to provide end-to-end encryption by incorporating the encryption protocol used in Signal into each WhatsApp client platform.[80] Open Whisper Systems said that they had already incorporated the protocol into the latest WhatsApp client for Android, and that support for other clients, group/media messages, and key verification would be coming soon after. On April 5, 2016, WhatsApp and Open Whisper Systems announced that they had finished adding end-to-end encryption to "every form of communication" on WhatsApp, and that users could now verify each other's keys. Users were also given the option to enable a trust on first use mechanism in order to be notified if a correspondent's key changes. The Signal Protocol library used by WhatsApp is open-source and published under the GPLv3 license.
Download on Google Play Now!
Google Allo (FREE)
Google Allo is an instant messaging mobile app developed by Google for the Android and iOS mobile operating systems. Allo includes the Google Assistant, and provides a "smart reply" feature that allows users to reply to messages with automatic suggestions instead of typing. It was announced at Google's developer conference on May 18, 2016, and launched on September 21, 2016.
Before launch, Google touted strong privacy in the app, with particular emphasis on messages stored "transiently and in non-identifiable form". However, at launch, privacy was significantly rolled back, with Google now keeping logs of messages indefinitely (or until the user actively deletes messages) in an effort to improve app features. Additionally, privacy advocate and NSA whistleblower Edward Snowden was critical of Allo using unencrypted chat messages by default, with an opt-in feature for full encryption, rather than fully encrypted by default, writing on Twitter that "Google's decision to disable end-to-end encryption by default in its new #Allo chat app is dangerous, and makes it unsafe. Avoid it for now."
Download on Google Play Now!
Telegram (FREE)
Telegram is a free cloud-based instant messaging service. Telegram clients exist for both mobile (Android, iOS, Windows Phone, Ubuntu Touch) and desktop systems (Windows, macOS, Linux).[11] Users can send messages and exchange photos, videos, stickers, audio, and files of any type. Telegram also provides optional end-to-end-encrypted messaging.
Telegram is supported by Russian entrepreneur Pavel Durov.[12] Its client-side code is open-source software, whereas its server-side code is closed-source and proprietary. The service also provides APIs to independent developers. In February 2016, Telegram stated that it had 100 million monthly active users, sending 15 billion messages per day.
Download on Google Play Now!
Facebook Messenger (FREE)
Facebook Messenger is an instant messaging service and software application. It is integrated with Facebook's web-based chat feature and built on the open MQTT protocol.
Its Android app has integrated support for SMS and "Chat Heads", which are round profile photo icons appearing on-screen regardless of what app is open, while both apps support multiple accounts, conversations with optional end-to-end encryption, and playing "Instant Games", which are select games built into Messenger.
Download on Google Play Now!
Viber (FREE)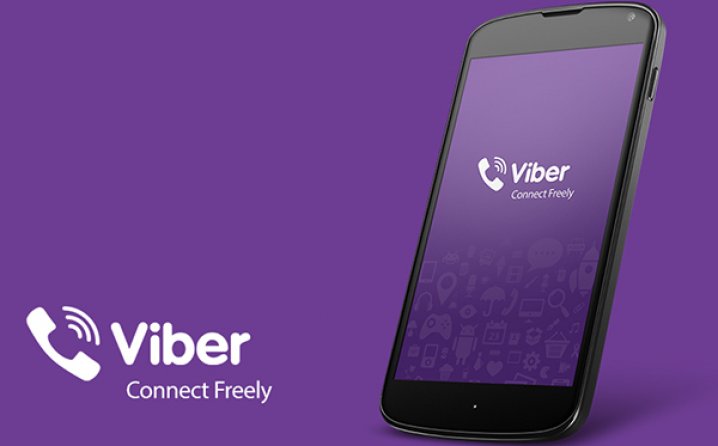 Viber is a free, cross-platform instant messaging and voice over IP (VoIP) application that was first developed and popularized by the Israeli company Viber Media that was bought by the Japanese multinational company Rakuten. In addition to instant messaging, users can exchange images, video and audio media messages by sending files to each other. As of December 2016, Viber had 800 million registered users.
On April 19, 2016, Viber Media added end-to-end encryption to their service, but only for one-to-one and group conversations in which all participants are using the latest Viber version for Android, iOS, Desktop or Windows 10. The company said that the encryption protocol had only been audited internally, and promised to commission external audits "in the coming weeks". In May 2016, Viber published an overview of their encryption protocol, saying that it is a custom implementation that "uses the same concepts" as the Signal Protocol.
Download on Google Play Now!
LINE (FREE)
Line is a very popular app, especially in Asia, with more than 600 million users. This app is feature rich. It combines a timeline similar to Facebook, where you can post and your friends can comment on your posts, in addition to having all the standard features of a messaging app. Calls to landlines, and Line to Line free video or voice calls are available. There's also a very healthy store of stickers packed with Line characters that are famous in Asia. Group chat allows for chats of up to 200 participants. You can, similar to Twitter, follow artists and brands on Line. It also allows the user to set up albums and share them with friends. Recently, Line introduced encryption to chats as well.
Download on Google Play Now!
Wickr Me – Secure Messenger (FREE)
The Wickr instant messaging app allows users to exchange end-to-end encrypted and content-expiring messages, including photos, videos, and file attachments. The software is available for the iOS, Android, Mac, Windows, and Linux operating systems.
Initially unveiled on iOS and later on Android, the Wickr app allows users to set an expiration time for their encrypted communications. In December 2014, Wickr released a desktop version of its secure communications platform. The release of the desktop Wickr app coincided with introducing the ability to sync messages across multiple devices, including mobile phones, tablets, and computers.
All communications on Wickr are encrypted locally on each device with a new key generated for each new message, meaning that no one except Wickr users have the keys to decipher their content. In addition to encrypting user data and conversations, Wickr strips metadata from all content transmitted through the network.
Download on Google Play Now!
For More Updates, Do not Forget to Subscribe us!